"I've been worrying about my grandson mowing with the tractor. We decided a couple thousand dollars is money well spent to keep him safe"
- A caring Grandpa
That Tractor Rollovers are the leading cause of death with farm accidents?

That ROPS are 99% effective in preventing serious injury or death in tractor rollovers when installed properly?
Get peace of mind and protect your loved ones
with a new tractor ROPS!
Choose your tractor make to view products
Many older tractor models do not have adequate safety ROPS or rollover protection.  This can result in severe injury or death during a rollover accident.  
At Iron Bull Manufacturing, we know that you want a tractor that is safe and protects you from injury.
We also understand that you are proud of your tractor, and you want aftermarket products that are not only safe but also fit your tractor's style and color scheme.
To address these concerns, Iron Bull manufactures aftermarket certified ROPS for a variety of tractor manufacturers and models.
Your safety is our primary goal, but we also make sure our tractor ROPS look like the original.
Iron Bull Manufacturing provides tractor ROPS for the following manufacturers.  Click your brand to see the available models.
When you order your tractor ROPS, we want the process to be as simple and painless for you as possible.
The first key is to make sure we have the correct model # for your tractor.  We double-check this with you before we ship the product. 
We provide everything you need to install and mount your certified ROPS by yourself.  Don't worry about not having the correct parts or instructions; we include everything and make it easy!
We include a seat belt assembly kit with every tractor ROPS system that we ship.  In the case of a rollover, ROPS quickly lose their usefulness if the operator is not buckled to the seat and sent flying.
Your satisfaction is important to us, and we will issue you a full refund if you are not satisfied with the product and return it.
Have peace of mind knowing your tractor's new rollbar is certified ROPS.
Our parts make your tractor look like the original model; not a hodge-podge of parts!
We use only the highest-quality parts and metal to ensure your safety.
Get Your Tractor ROPS
in 3 Simple Steps
Confirm

Before we ship your product, we double-check to make sure we have the correct model #.

Ship

We carefully package your product so you receive it safely and without defect.

 

Mount

To protect your time and energy, we include clear mounting instructions with every product.
Enjoy the safety and peace of mind that only a ROPS certified rollbar provides!
Are You Eligible For A Rebate

Visit the National ROPS Rebate Program to see what is available in your state!
Easy to install, looks great just like factory.  Grandson loves it, and it makes it a lot safer.  Well-built with nice welds.
- Craig
The ROPS and canopy I bought from you Iron Bull is a solid piece of equipment. It makes my tractor look good.
- Gene Cunningham, Washington, WV
What You Can Expect
From Iron Bull
Satisfacton Guaranteed
We will issue a full refund if you are not completely satisfied with your product and return it to us.
Seat Belt Assembly
We include an easily installed seatbelt with every ROPS for additional safety.
All Mounting Brackets and Hardware
We include every part you need so that you don't have to run to the hardware store.
Hassle-free payment
Pay online with your credit card or call us to schedule your payment.
Risk injury or your life when driving your tractor.

Need to worry about your children or grandchildren using your tractor.

Have a rollover protection system that doesn't look like the original tractor.
Get your new tractor ROPS from Iron Bull, and these risks will become a thing of the past!
We get it. You've got questions. We've got answers
Our ROPS equipment is made from metal.
It stands for "Roll Over Protection Structure."
To be considered Certified ROPS, the product needs to meet or exceed OSHA's commercial product safety requirements for ROPS as specified in OSHA 1928.51, Subpart C.

This certification ensures that the ROPS will withstand the tremendous forces exerted on the tractor roll-bar if a roll-over accident occurs.
We offer a 100% satisfaction guarantee return for 30 days; no questions asked.
Since most of our items are in stock, we ship most of our ROPS 2-3 business days after receiving payment.
We ship all the parts in heavy wooden crates to protect them from scratching or damage during shipment.
Along with your tractor ROPS, we include all the mounting brackets, all the attachment bolts and hardware, mounting instructions, and a seat belt.
Yes, they are painted with a 2-part urethane, similar to an automotive-style finish.
Yes!  Without a seat belt, tractor ROPS lose much of their value since the operator can be thrown from the cab and crushed.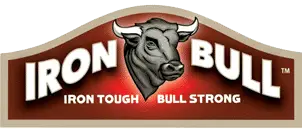 Thank you for visiting us! If you have any questions, don't hesitate to ask.