How would your plant floor and showroom change with the right storage and workflow solutions?
Store Displays

Make item placement count.

Wall Mount Systems

The ultimate office organization.
View the complete catalog:
Take your work with you with heavy-duty casters and solid steel construction.
With strong 14-guage steel, these systems hold hundreds of pounds and are built to last!
The modular nature of the products gives you the flexibility to build the ideal solution.
The Steps to Efficiency are...
Quote

We will discuss your needs and the workflow tools best suited for your situation.

Order

Order the parts that will increase the efficiency of your store and plant.

Enjoy

Enjoy your increased efficiency, productivity, and regained space!
More space because everything fits exactly like it should

Better output in your manufacturing because tools are properly stored and organized

Racks, carts, and shelving designed to properly support the weight of your tools and equipment

Happier and more efficient employees because your shop is organized and clutter free
Our Industrial Workflow Solutions make this a reality for your company!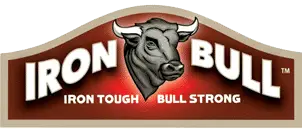 Thank you for visiting us! If you have any questions, don't hesitate to ask.