Do you need a specific hopper design or style for your shop?

Are you looking for a unique hopper size or function to provide the solution you need?
The Iron Bull Manufacturing team is ready to help you design and build the custom hopper you need for your shop, plant, or farm!
Here are a few of the custom hoppers we have made...
What hopper solution do you need for your shop, farm, or business?
Contact us to see how Iron Bull can make a specialty hopper for your specific needs!
Click here for more photos of custom hopper solutions we have made.
Companies that use our hoppers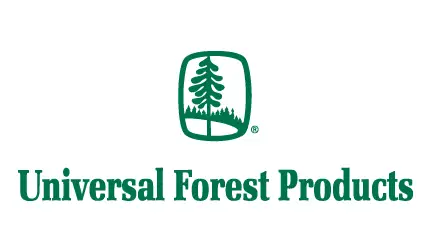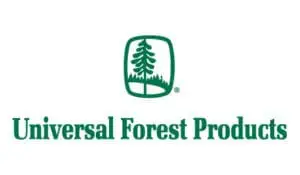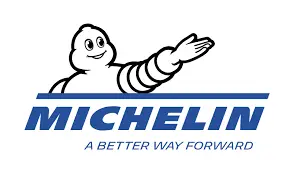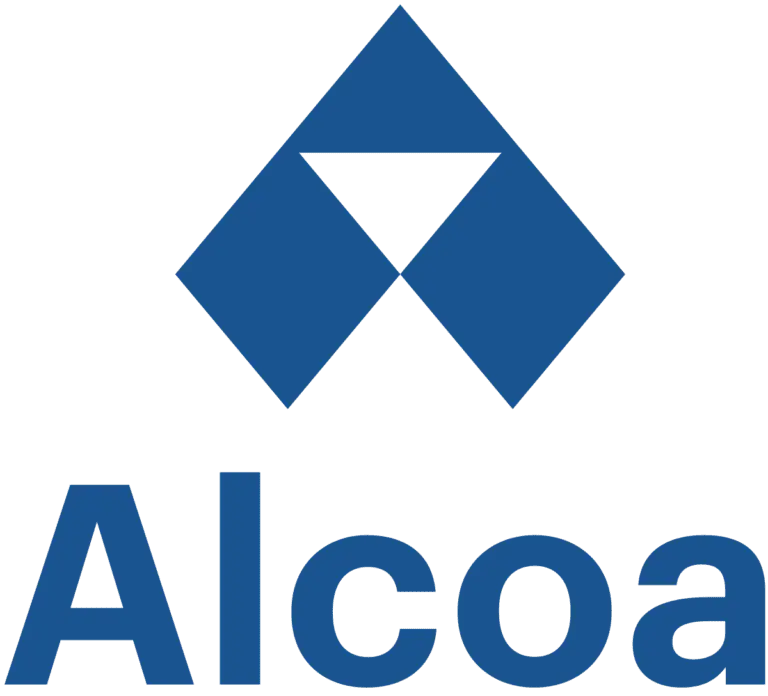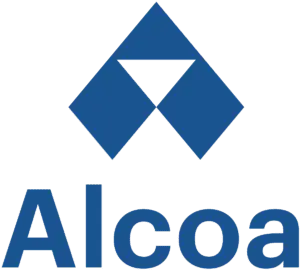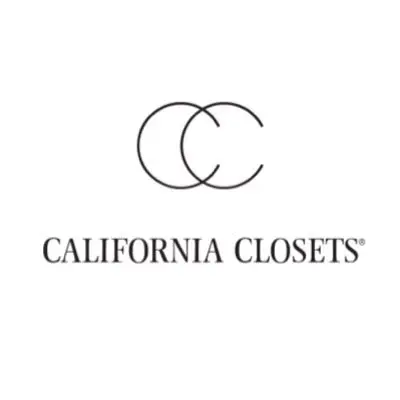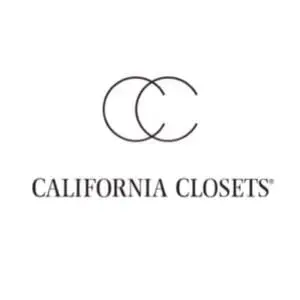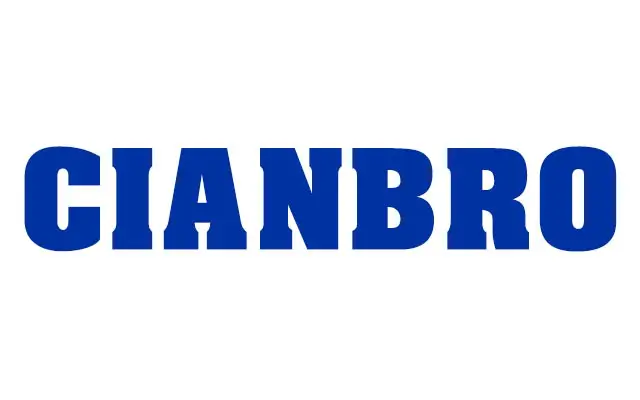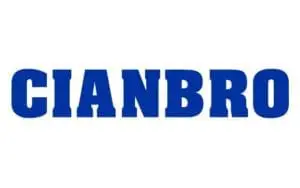 "We are very satisfied with the Iron Bull Hoppers. One thing we like is the fact that Iron Bull will custom build for you. We have found that they will pay for themselves in labor savings in a short time."
- Dan West, Mica Shop
The Steps to Efficiency are...
Design

We discuss what you want with your custom hopper - the size, purpose, features, and other details.

Confirm

We confirm your hopper's final footprint and design before manufacturing begins.

Production

We make your hopper to the exact specs and purpose that you need.

Enjoy

Enjoy your hopper designed specifically for your plant and shop!
Looking for a different style of hopper?
Browse our other hopper options below!
Load firewood or mulch without damaging your customers vehicle. Different sizes available.
Customers love it when you're easy on their trucks or trailers. With a conventional hopper, you have to be an expert forktruck operator to get it positioned just right. But with the new EZ-Load Hopper, almost any operator can load a pickup without sending firewood pieces flying.
Store and transfer your scrap without worrying about oil, water, or other liquids also being emptied into the hopper.
Depending on what you work with on your manufacturing floor, you may have oil or other liquids entering the hopper.  This usually makes a mess because you don't want to dump this liquid into your larger roll-off dumpster.  The fluid reclaim hopper allows you to easily drain this liquid before you dump your hopper!
This feature is available in self-dumping hoppers in sizes 1/8 yard to 2 yards.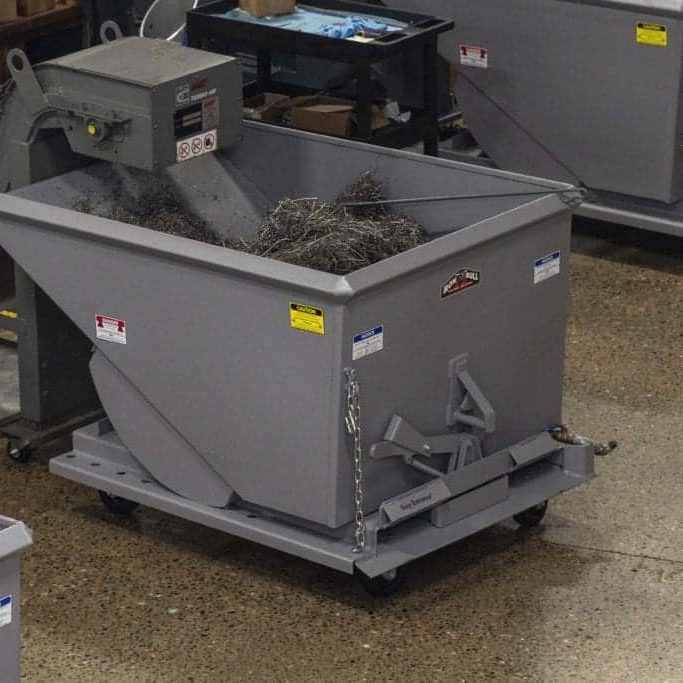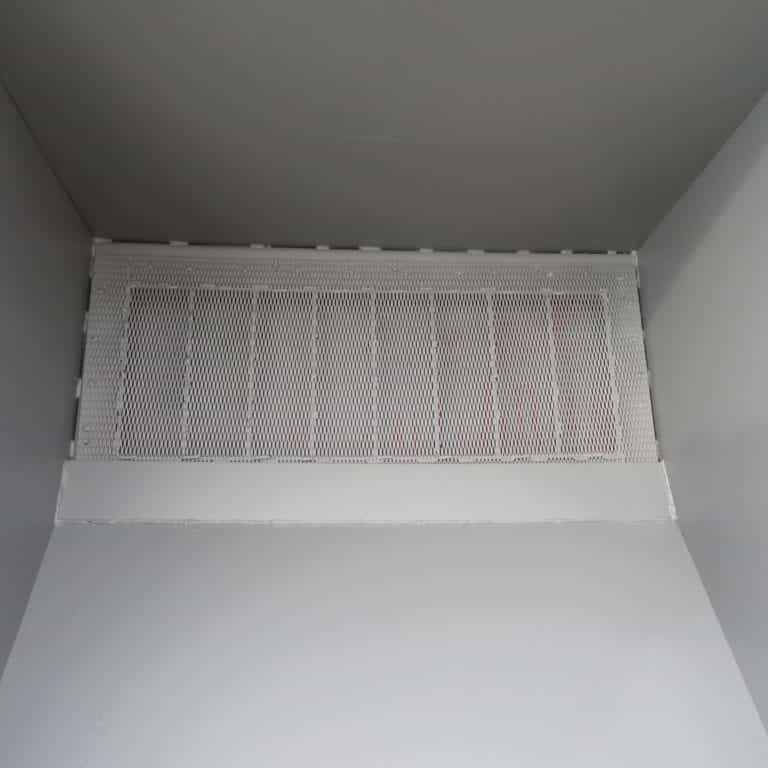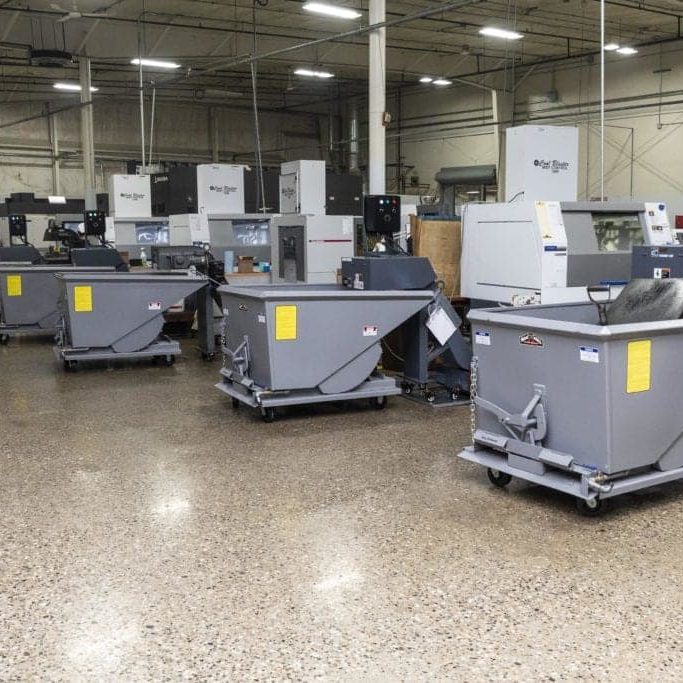 Skid Steer Quick Attach Hopper
Have an easy way to move a self-dumping hopper on the construction site, farm, or off-road area with a skid steer attachment!
It can be difficult to use self-dumping hoppers in areas where a forklift can't easily go.  That's why we offer the skid steer quick attach hopper for all of our regular self-dumping hoppers.  This feature is available on self-dumping hoppers 3.75' to 10' wide.
Pickup Truck & Trailer Hopper
Much more capacity than a conventional hopper.
An easy way to gather and transport debris around construction sites, farmsteads, golf courses or other places where a pickup or trailer can easily access.
Converts from a work platform to a trash hopper and vice versa in under 2 minutes.
Enjoy a self-dumping hopper that quickly converts into a work platform by adding a safety railing.
We have built custom hoppers up to 12 yards in capacity.  

We can build almost any size you want - the limiting factor is often the equipment rating of the machinery used to move the hopper in the shop/plant.
This varies based on the design and custom features you want, but typically 4-6 weeks.
Yes!  We offer a fluid reclaim feature on hoppers that allows the liquid to drain from the rest of the materials.
Are you looking for a unique hopper for your manufacturing plant, shop, farm, or construction business?
Have you looked around at different stock hopper options but not found what you want?
We have great news - Iron Bull Manufacturing designs and builds custom hoppers that provide the solutions you need!
No matter what your needs are, we work with you to create the design, style, size, and durability that you need for your hopper.  
You don't need to be stuck with a hopper that doesn't work with the unique requirements of your business.  Instead, you can choose a custom hopper from Iron Bull Manufacturing and enjoy your increased efficiency!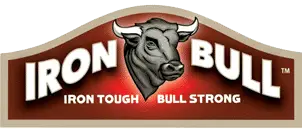 Thank you for visiting us! If you have any questions, don't hesitate to ask.